POL
Our solution for big PCBs
Examples
Test adapter with recess
A typical POL test fixture for a particularly rigid board where side hold down is sufficient and which must be accessible from above during testing.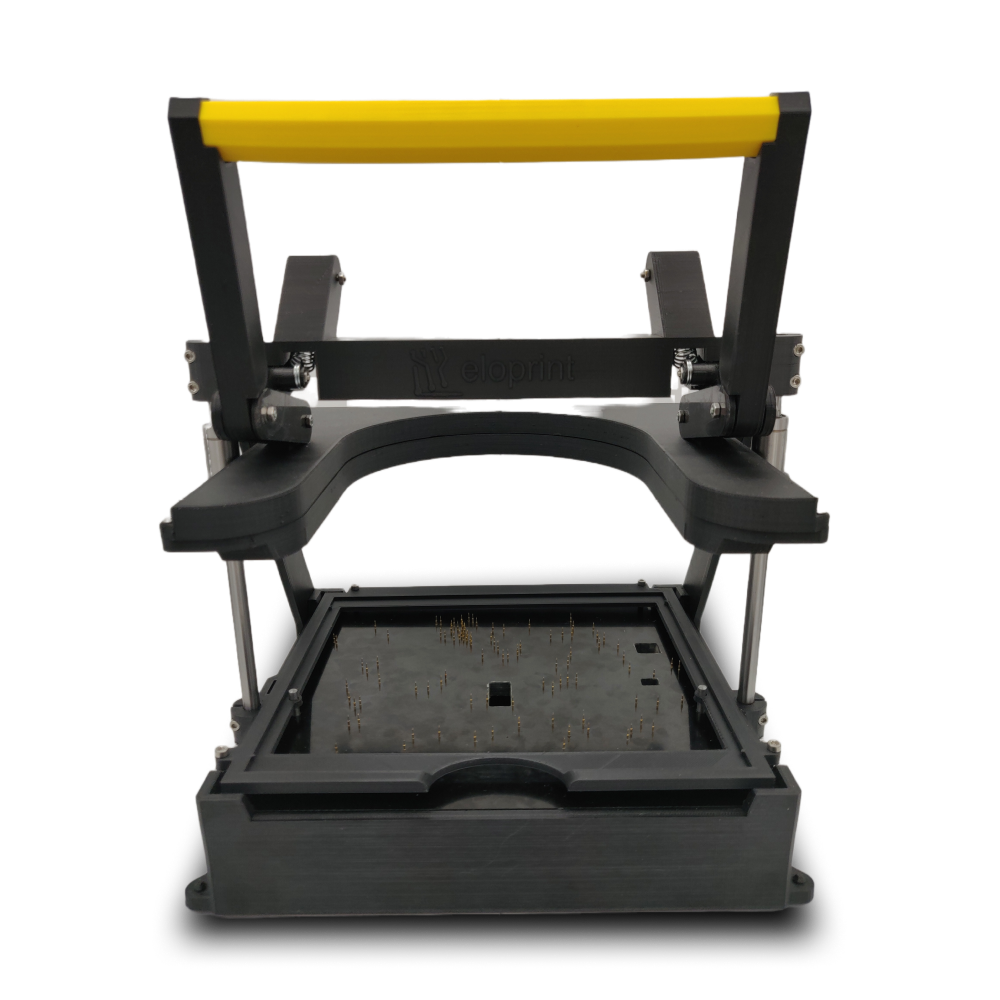 ---
---
Any interfaces
The back of this test adapter shows the degrees of freedom in the electrical interface. D-Sub connectors have proven to be the standard. We can also install any other plug according to your requirements.
---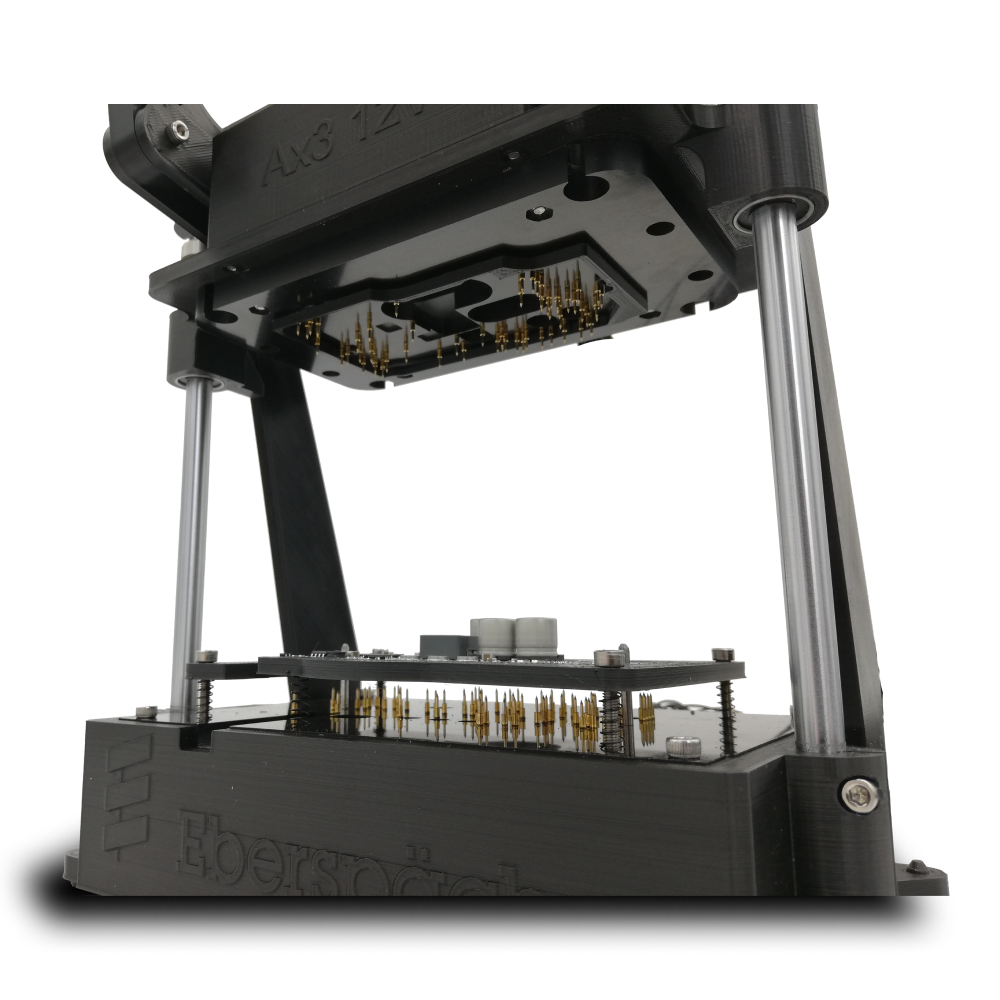 Double-sided contact
An example of double-sided contacting. The upper needle bed is aligned by the same locating pins as the sinker to achieve the highest possible precision. Since the pilot pins are in the CNC-milled needle bed, the tolerance chain is kept low and tolerances of the additively manufactured components have no influence on the accuracy of the test contact pins.
---
When rigidity is required
Even 3D printing has its limitations. For very large circuit boards, we therefore reinforce our designs with aluminum strut profiles and increasingly rely on CNC-milled components.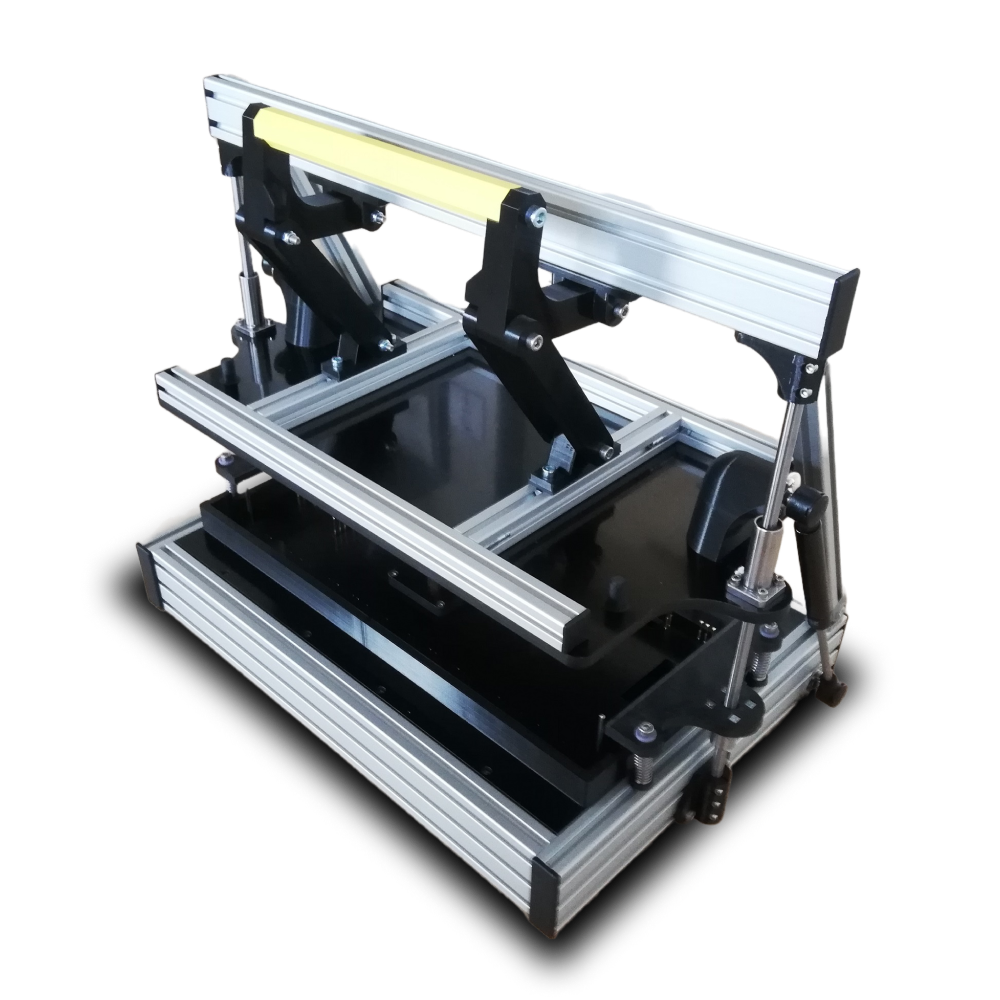 ---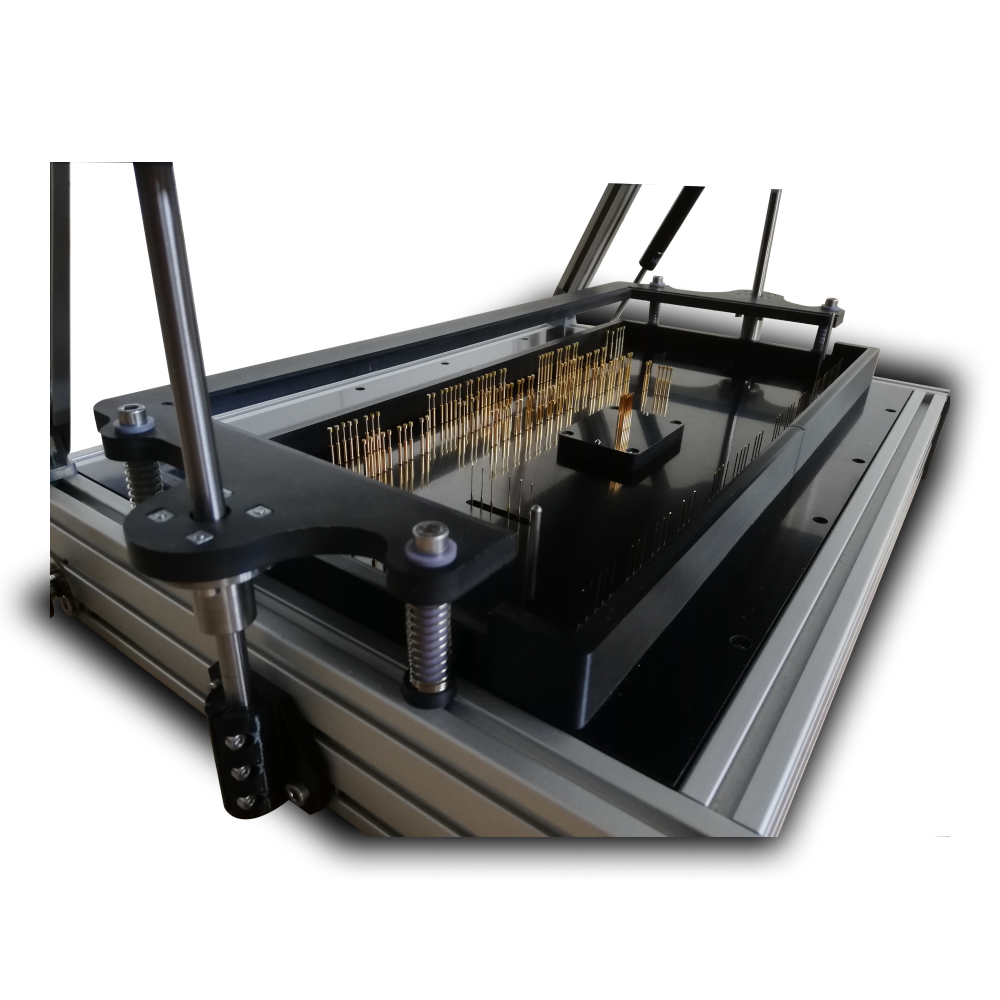 Test levels
In many cases different levels are contacted. This is particularly the case when test points on the circuit board and assembled connectors have to be contacted at the same time. Spring contact pins with different lengths can be used for this. In the case of large height differences, however, indentations or elevations can also be provided in the needle bed.
---