BAL
As individual as your requirements
Examples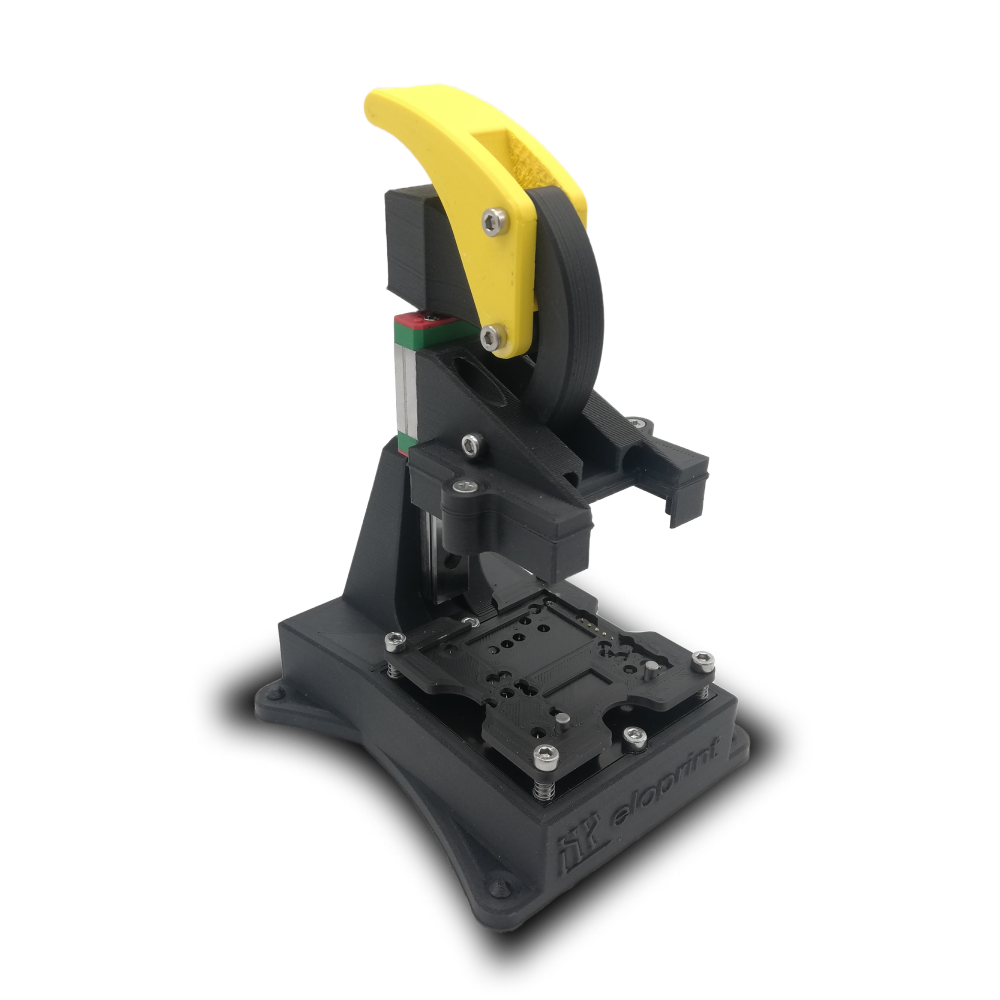 Simple test adapter
A typical version of our budget solution for small boards. The circuit board is positioned by locating pins and placed on a spring-loaded support plate. By actuating the lever, it is pressed onto the test needles by an individual hold-down stamp.
Interchangeable needle bed
Here you can see how easy it is to change the needle bed. Two M3 screws are enough to remove it. The hold-down stamp can also be exchanged by loosening two screws. When the layout of the circuit board is adjusted, only a new needle bed including carrier plate and a hold-down device are usually required.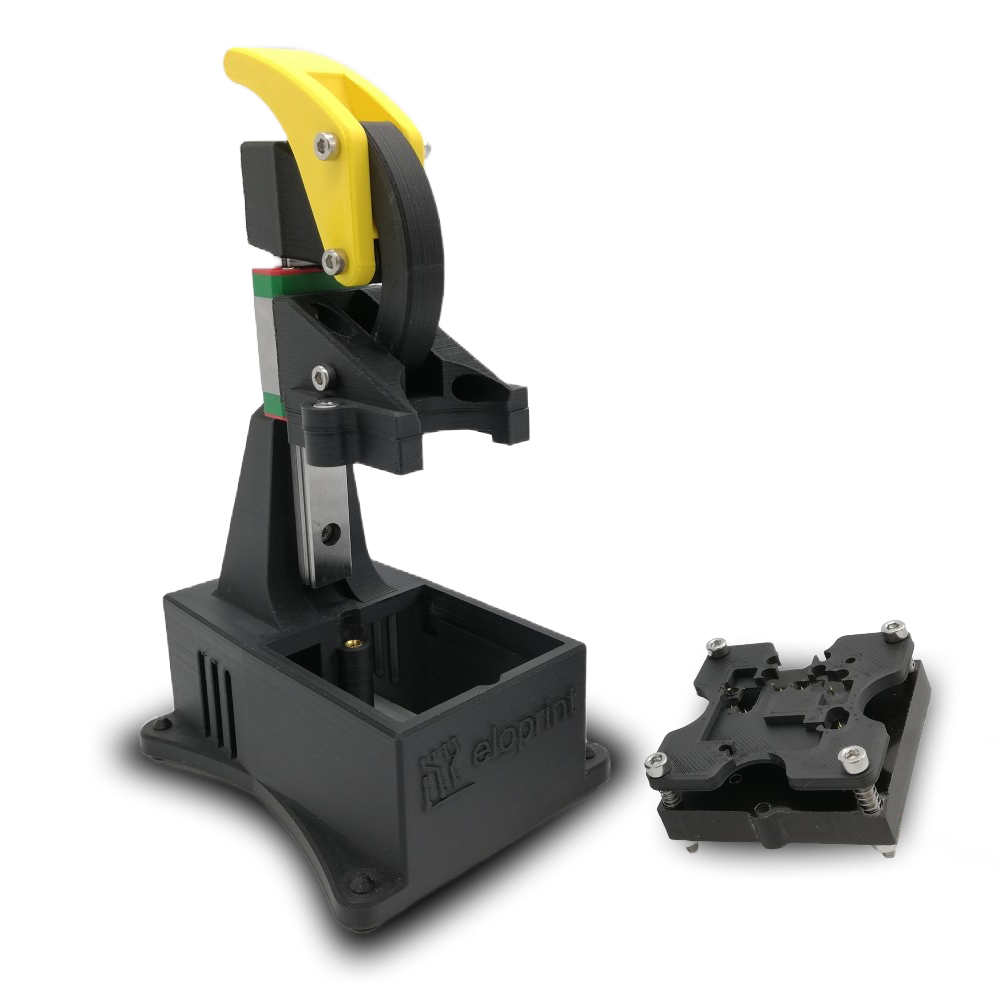 ---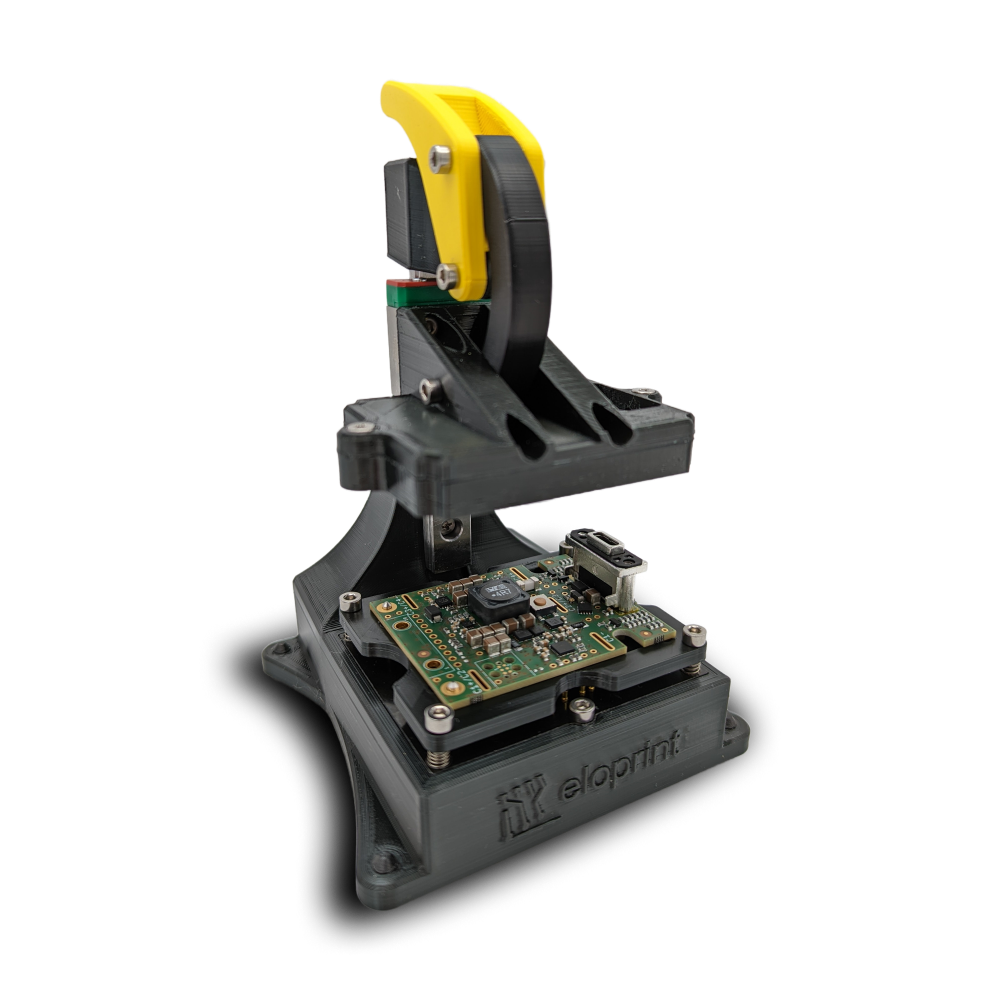 Test adapter with PCB
Another example of a typical BAL test fixture. In principle, suitable recesses are provided in the carrier plate in order to be able to easily remove the circuit board.
---
Individual additions
In this example, a circuit board is inserted into its housing and contacted from above. The signals are fed into the base through an energy chain. A recess was provided on the side, which allows a plug to be inserted into the test object. There is also a slot under the test item in which an RFID card can be placed at a defined distance.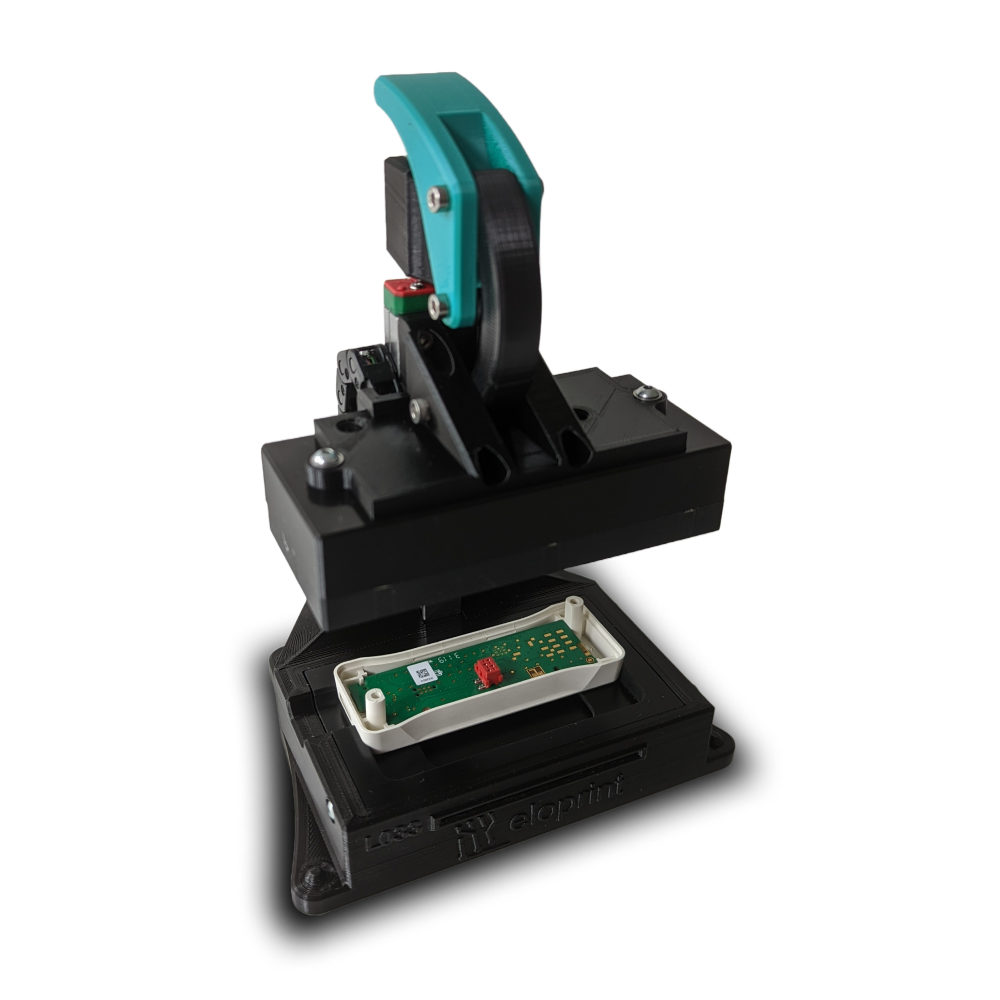 ---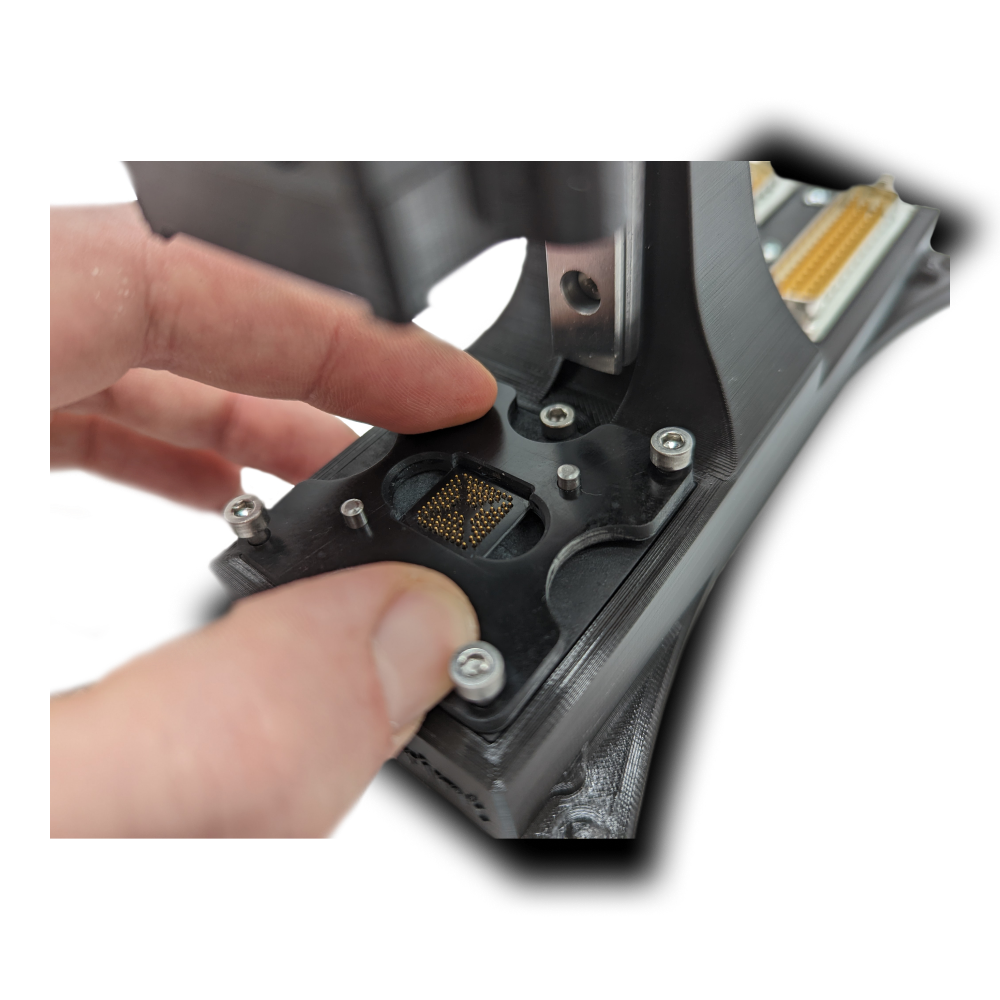 Small, but powerful
In this case, the test specimen had a size of 14 x 14 mm and had to be contacted at 100 test points with a diameter of 0.35 mm
---
Wiring through PCB
Individual test adapters are usually wired by us according to your specifications. You can also wire it yourself if you wish. For several identical test adapters or if the pitch does not allow manual wiring, we design circuit boards that ensure professional wiring.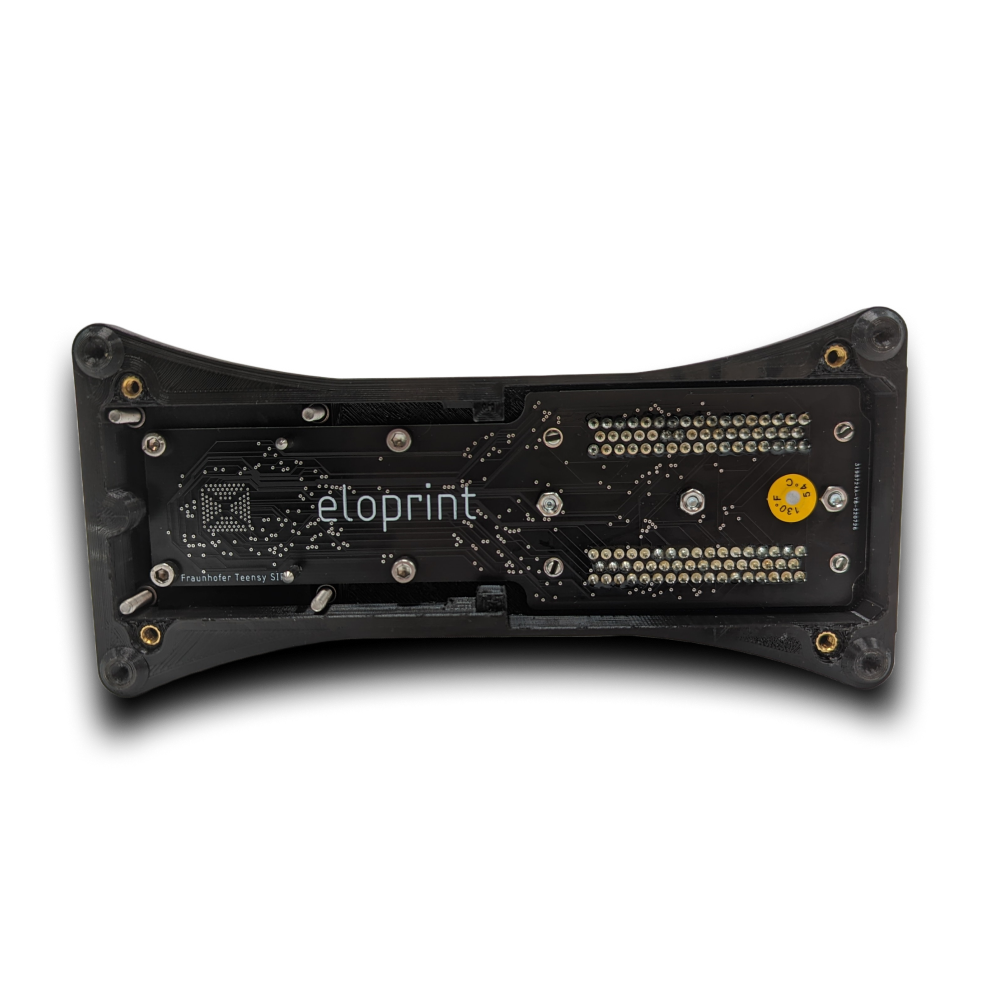 ---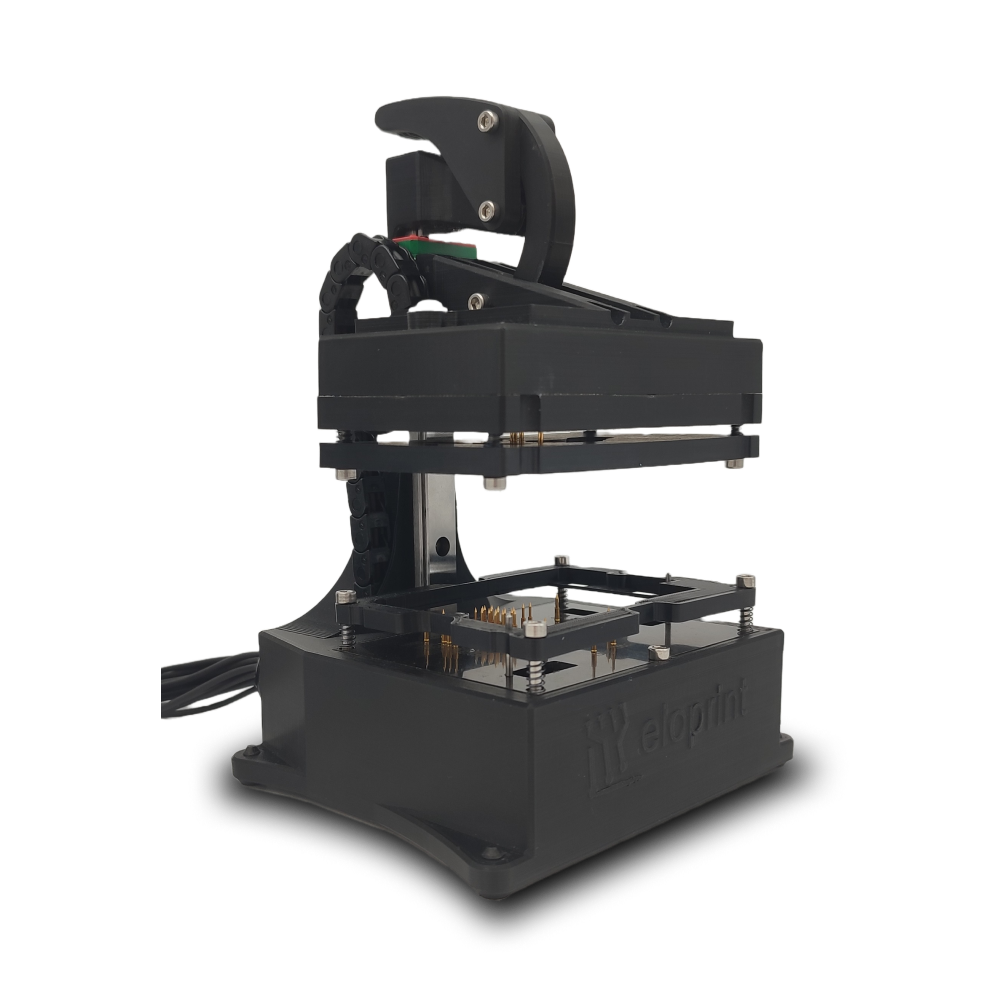 Double-sided contacting
Double-sided contacting is also possible. The upper needle bed is aligned by the same locating pins as the sinker to achieve the highest possible precision. Since the pilot pins are in the CNC-milled needle bed, the tolerance chain is kept low and tolerances of the additively manufactured components have no influence on the accuracy of the test contact pins.